General information

| | |
| --- | --- |
| Nickname | LYA SHERLEY |
| Full name | Ophélia Manéré |
| Country | Martinique |
| Genre | Zouk/Kompa |
| Facebook | https://www.facebook... |
August 07, 2019 - 262views
LYA SHERLEY
Ophélia Manéré, a 27-year-old woman full of ambition, determined to make a name for herself in the world of music, has devoted herself to it from an early age.
In 2015, as soon as she arrived in Canada with her family, this French woman from Martinique immediately saw the opportunities available to her.
Beginning her career as a singer in 2016 under the stage name of "LYA", she launched with a very first project entitled "At the End of My Dreams".
This single earned him to be spotted by a Canadian producer, and to give his first interviews on the waves of Montreal.
Everything then happened very fast for the singer. Performing in duet with the Haitian singer "RICHY JAY", she received a nomination to the "JFMF AWARD" in the Francophone Artist category of the year.
She conquered the North American and African audiences with her single "FAN'M FÔ" by appearing on various festivals and clubs in Montreal.
The clip ranks third in the "100% ZOUK" show on the "RTI 2" channel and is a success in France (Media Tour in the largest Tropicale radio stations in the Paris Capital).
Last February, she released her new single entitled "BY LOVE" which is also available on all legal download platforms, and whose clip made in Canada is available on YouTube.
Through this song, "LYA" describes her future life. And release this single in self-production.
"Par Amour" is one of the best Zouk titles on the compilation "ZOUK SESSION 2019", and already counts 300 airplays around the world (France, Italy, Martinique, Guadeloupe, Canada, Haiti, Reunion Island, Ile Mauritius and ranks 2nd in the radio classification "RCI TROPICALE".
Back in 2019, new single, new team and new goals for "LYA" which becomes "LYA SHERLEY" to avoid any confusion with the singers wearing this pseudonym.
His next single, zouk-kompa subtly mixing the French language and Creole is under the artistic direction of the artist "KOMO" signed at BELIEVE CANADA.
Top Tracks
| | | |
| --- | --- | --- |
| 1 | | No Me Hagas Sufrir |
| 2 | | Te Vas |
| 3 | | Mi Verdad |
| 4 | | De Nuevo |
| 5 | | Un Laito en Tu Cama |
| | | |
| --- | --- | --- |
| 6 | | Un Pellizco De Tu Voz |
| 7 | | Veo Amanecer |
| 8 | | De Colores |
| 9 | | Feelin' |
| 10 | | Rush |
Top Albums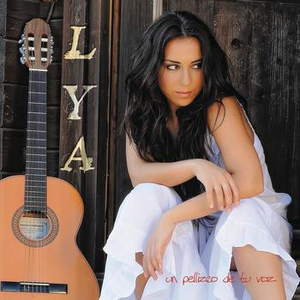 Comments(0)