December 11, 2019 - 278views
Ricardo Valcourt, originally from the northern department, precisely in the town of Labadee - one of the most coveted tourist sites in the area - had a rather ordinary childhood. He lived for a long time with his grandmother whom he considered to be his mother, the latter being absent. Music first entered his world for the first time when he was 8 years old. Indeed, he was one of the choristers members of his church in Cap-Haitian. Deciding to continue on this path was no longer even a choice, but an evidence. At the age of 14, he joined his cousin Berarld Erninx with whom he formed a boys band called "Golden boys". Rap, r'nb and reggea were their targets.
A little later, it was the Fragile group that welcomed him. Together they compose Konpa music and a carnival rhythm. Still very young and little known, Ricardo is launching the Digicel Stars competition, where he performs a superb performance with one of his personal compositons "Si l'on pouvait". First place may not have been awarded to him, but having been one of the finalists, he made himself known and conquered an audience that helped him to grow and improve through constructive criticism.
You have to venture out to discover new things, they say. It's 2015 when Ricardo tries his luck as a beatmaker and suddenly realizes that he can do it. His recognized talent earned him the nickname Ricardo Beatz. Shortly afterwards, he was offered to join another musical group called "Pop connection" for a period of 3 months. But he decided soon after that, that a solo career might be advantageous.
Between sound composition, lyrics and titles production, Ricardo Beatz finally released his first album entitled "DEMONTRASTION" with the BIG Things Entertainment label. In order to make his work known, he made a media tour. In 2016 and 2017, he was chosen to participate in concerts organized by the Alliance Française as part of the music festival in Cap-Haitien. He ignites the scene with titles like "Tell him" and "Fel Konsa". In 2019, he started working with MASS Production with whom he produced a title "Tell Me How You Want It".
Ricardo Beatz has a rather well-honed track record for a career that promises a lot.
Stayana A. Marc-Charles
Top Tracks
| | | |
| --- | --- | --- |
| 1 | | Agora É Tarde |
| 2 | | Weisser Stern (Von Alcunar) |
| 3 | | Quando Se Gosta De Alguem |
| 4 | | Raptime |
| 5 | | Só Saio Com As Top - Live |
| | | |
| --- | --- | --- |
| 6 | | Loslassen vom Alltag , Pt. 1 |
| 7 | | Stranger In My Heart |
| 8 | | Harmony of the Spheres |
| 9 | | Stay |
| 10 | | Hand in Hand im Wunderland (feat. Ricarda) |
Top Albums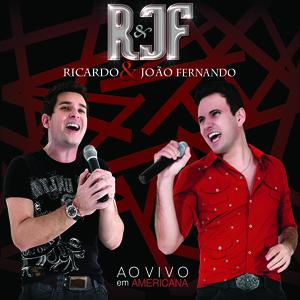 Weisser Stern (Von Alcunar)
Comments(0)